http://nscontent.news-sentinel.com/?q=page/2015-primary-election-fort-wayne-mayor-race
X
X
David Roach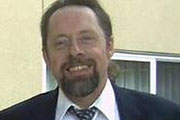 Age: 54
Occupation:
Semi-Retired; Journalist/Economics graduate, Navy Veteran
Family: single, no children
Why am I running for mayor:
I have 30 percent or 25,000 of voters support in 2010 and 2014 for my "Smart Policing" reform platform- which is the largest line item in the city budget and I can save taxpayers millions of dollars to improve our quality of life and property values if elected.
Why you should vote for me:
I am a nearly life-long resident and taxpayer of Fort Wayne and I want to re-focus our city efforts on Smart Fiscal / Social Liberal lifestyles to channel our city resources back into our neighborhoods because we have many extremely expensive infrastructure projects that the Federal Government consent decree have to take precedence over all these 500 million dollars of Downtown KLEPTOCRATIC SCHEMES to benefit the Plutocrat class; and pauperize the working class.
Henry facing two Democratic challengers in quest for third term as mayor
Incumbent cites 'transformation'; Richardson promises improvement
Tuesday, April 28, 2015 - 12:01 am
If Tom Henry wins a third term as mayor this November, he'll have to go through an elected official from his own Democrat Party to to it. Henry, who also served for 20 years as a city councilman, is being challenged by Wayne Township Trustee Richard Stevenson in the May 5 primary. Also on the ballot is David C. Roach.
As Henry looks back over his two terms in office, he mostly likes what he sees.
"I'm proud of the lease with Indiana & Michigan Electric Co. (which helped create the Legacy fund). The purchase of Aqua Indiana. The city and county are together in one building (Citizens Square), and we've combined city and county 911. It's worked exceptionally well," he said.
All of that and more has begun to transform Fort Wayne for the better, he insists, and "the worst thing we could do no is stop." Downtown is brimming with evidence of that transformation: Harrison Square, plans to redevelop the landing, the Ash Brokerage project and several housing developments, including the proposed Cityscape Flats just west of Parkview Field.
Efforts to develop the riverfronts are moving forward, and although Henry acknowledges land acquisition and other initial stages "won't be sexy," he is excited by the possibilities.
And although some have suggested the city has focused excessively on downtown, Henry noted that neighborhoods will receive at least $20 million in improvements in each of the next three years. Even so, Henry acknowledged that general revenues will continue to be strained by the affect of state-imposed property tax caps.
There have been challenges, however. After homicides hit near-record levels in 2013, Garry Hamilton was named the city's first black police chief – a decision Henry credits with improving relations with the minority community. Henry said he is uncertain whether he will continue to have a safety director should he win a third term, with current director and former police chief Rusty York seeking election to city council.
Henry said he recognizes the connection between jobs and education, and plans an "education summit" this fall that will bring employers and educators together.
And should he win a third term, Henry said, efforts to continue the transformation will continue, with current projects on their way to completion and new ones – possibly more housing, commercial and retail – on the horizon.
Stevenson, meanwhile, insists he's not running for mayor to oppose incumbent Tom Henry or anybody else but simply because "I know I can do a better job."
Stevenson thinks improvements to the downtown area have been "great," for example, but adds that "Fort Wayne is greater than the downtown. It has to include all of us, and we can move the city forward together."
Although Stevenson's job as trustee requires him to focus on parts of central and southeast Fort Wayne, he said he wants to represent the entire city and is especially determined to keep young people and their skills from leaving town. That will require more and better jobs and affordable housing, he said, and more lifestyle opportunities.
Stevenson would review economic development incentives to assure recipients keep their promises to invest money and create jobs. He would support use of Legacy dollars in all areas of the city, not just downtown, and would seek ways to increase city revenues, possibly working with foundations on specific projects. He also supports increased cooperation with other cities in the region.
"I believe the most important thing in the world is people, not money," said Stevenson. "I think I have a real chance (against Henry). If I didn't, I wouldn't have taken on this yeoman's task."
X
Democrat
Tom Henry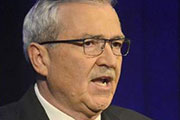 Age: 63
Occupation: Fort Wayne mayor for eight years
Education: Central Catholic High School, University of Saint Francis
Family: married, three children
Why am I running for mayor: I believe everyone should pay back their community in the way they can best serve, and I chose public service.
Why you should vote for me: I've proven myself over the past eight years. We've seen a lot of positive change.
Richard Stevenson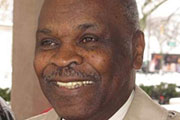 Age: 69
Occupation:
Wayne Township trustee
Education:
Central High School, Wilberforce University, Indiana-Purdue University
Family: single, no children
Why am I running for mayor:
People have encouraged me to do it.
Why you should vote for me:
My entire life has been moving in this direction. I've worked to help young people find better employment, to fight poverty.
X
X