X
http://www.news-sentinel.com/apps/pbcs.dll/article?AID=/20150204/NEWS/150209844/1012/LOCAL
x
cancel your subscription today- call this number listed below: teell them you demand journalistic ethics and integrity- not inaccuratesleazy main street supermarket tabloid news and reporting
X
do like me- read it online for free. free milk and a cow..
x
http://egen.fortwayne.com/fwngeneral/services/grafix/subscriberpageNS2.gif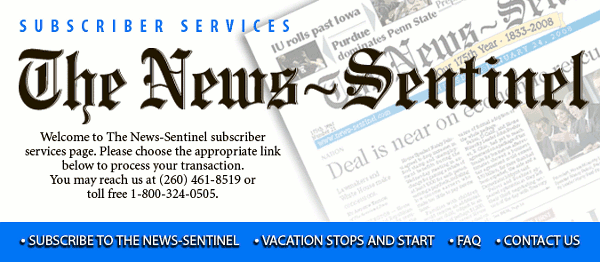 X
x
so-
if you have any journalistic ethics or integrity
I want this matter corrected now and for the future- the news sentinel journalists, news reporters and editorial boards are to refer to me as
David C. Roach what you call me in your own time off the clock- well- whatever..
thank you for your prompt correction per media laws..
David C Roach
X
Wayne Township Trustee to challenge Henry for mayor
Fellow Democrat's decision a 'shock,' mayor's brother says
Wednesday, February 4, 2015 - 8:57 am
Mayor Tom Henry will have to defeat an elected official from his own party in order to win a third term.
That was assured Wednesday when Wayne Township Trustee Rick Stevenson was expected to announce his candidacy for the Democratic mayoral nomination in the May primary. Stevenson, whose candidacy had long been considered a possibility, has been trustee of Allen County's largest township since defeating Republican Matt Schomburg in 2006. The trustee's office provides poor relief and other services.
Stevenson was unavailable for comment. But Tony Henry, a Wayne Township Board member and brother of Tom Henry, said Stevenson had informed him of his intention to seek the city's top job.
"I was shocked, It was a right hook to hear that," Tony Henry said. "Money is tight, and to think he can beat brother Tom would take miracle. That (campaign) money could be spent in a more constructive way."
Three other Democrats -- John Roberson, Dave Roach and Tom Cook -- had already filed to challenge Henry. As a well-known elected official, however, Stevenson's campaign would gain added credibility.
Allen County Democratic Chairman John Court said the number of challengers within Henry' own party is tribute to the job he has done. "People are interested in running when things are going well, and Henry has gotten us to that point," he said.
X
X
X
X