I LOOVE THIS IDEA- CUT THE CASH FLOW TO THE"WICKED WITCH OF 666 WEST MAIN STREET- JULIE INSKEEP-SLEAZY LIBELING TABLOID MEDIA witch- AND HER EVIL MINIONS AND FLYING MONKEYS.. DITTO FOR THE NO- NEWS-AT-ALL( news-sentinel)- ANOTHER BUNCH OF RIGHT WING LOONY TOONS AND EQUALLY JOURNALISTICALLY UNETHICAL; AND SERIAL LIBELERS AS WELL. CUT THEIR CASH FLOW FROM THE GOVERNMENT TITS. MAKE THE WORK FOR A LIVING- ITS NOT LIKE THEY DONT GET PLENTY FROM STUFFING INSERTS IN MY DAILY PAPER( straight to the trash pile)- AND EVERY OTHER PAGE AN ADVERTISEMENT- like I'm subscribing to an advertising Tab instead of a daily paper. WORD- IF YOUR NEWS WAS REALlY WOrTH A SHIT- WELL- MAYBE YOUR CIRCULATION WOULD GROW. INSTEAD - ALL WE GET IS FLUFF NEWS FROM NEWS "FLUFFERS"( google: FLUFFER"- and institutional news releases, and PROPAGANDA.
sigh. FORT WAYNE- WHAT A FUCKED UP CITY FROM TOP TO BOTTOM..
http://news-sentinel.com/apps/pbcs.dll/article?AID=/20150101/NEWS/141239941/1005/SPORTS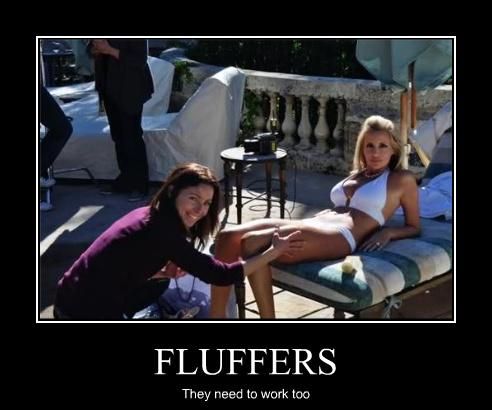 How much should citizens pay for information about their government?
Looming battle over newspaper ads involves millions of dollars, transparency and technology
Thursday, January 1, 2015 - 12:01 am
Taxpayers have the right to know what the government is doing in their name, with their money. They also expect increasingly scarce funds to be spent as wisely and efficiently as possible.
Now a little-noticed state bill has pitted those two noble principles against each other, creating an ethical dilemma for journalists who value transparency almost as much as they enjoy exposing conflicts of interest for everyone but themselves.
Seldom have such big stakes been linked to something so small: the legal notices that appear in newspapers almost daily in type so small "that you almost have to read them under a magnifying glass," according to Beth Lock, director of government affairs for the Allen County Commissioners' office. The legally mandated ads alert sharp-eyed readers to government contracts, proposed laws, name changes, estates, sale of tax-delinquent property and a host of other official actions, but unless something changes starting in 2016 governmental budgets need no longer be published prior to a public hearing.
People like Lock consider that a small step in the right direction. Hoosier State Press Association Executive Director Steve Key fears it could be the beginning of a trend toward less government openness and accountability.
Either way, millions of dollars are at stake – dollars now spent on ads that Key considers vital and Lock considers wastefully redundant because of technology that did not exist when the ads were first mandated.
Under the law passed last year by the General Assembly, budgets must be posted on the state's financial website but only a notice of where to find the information on the Internet will be required in print. Lock insists such a notice is more than adequate and perhaps even preferable, since online budgets can be viewed any time, in contrast to ads appearing only in one day's newspaper. "There's no guarantee people read the budgets (in print) anyway," she said. "We want to be open, but these are taxpayer dollars."
Key, however, said newspapers remain the best way to keep the public informed – despite the industry's best efforts to attract readers to newspaper web pages.
According to a recent poll done for the HSPA by American Research Opinion, 79 percent of Hoosiers read a daily, Sunday or weekly paper, 64 percent believe governments should be required to publish legal ads and 46 percent say they would read the ads less often if placed only on government websites. Fifteen percent said they would read the ads more often online.
The Indiana League of Women Voters, meanwhile, has said it is "distressed" by the new law and will work with the HSPA to repeal it.
Key said various levels of Hoosier governments spend "only" $427,800 publishing budgets. HSPA estimates that more than $2 million is spent on legal ads every year – or about 41 cents per adult. "You can't buy a candy bar for that amount," he noted.
But that estimate may be low – perhaps dramatically so. Fort Wayne spent $179,000 last year on legal notices, but the county alone spent more than $1.1 million on the ads, mostly to advertise foreclosure notices. There are 92 counties, plus townships, cities, schools and other governments that must publish legal ads. That's one reason Lock has lobbied the state to remove or lessen the publication requirement in favor of online postings. "As technology advances, so should the methods by which information is distributed and received," the county's legislative wish-list argues.
Key said prices charged for the ads are established by the state and have been increased only seven or eight times since 1927, although another increase is planned for 2015.
So as a journalist, I'm torn: Although I'm convinced few people (including reporters) read the printed ads, I suspect Internet readership would be lower still and we clearly need more well-informed citizens, voters and journalists – not fewer. And with the newspaper industry struggling financially already because of the Internet and other factors, good journalism and the transparency it provides could be affected by the potential loss of revenue.
But with governments also scaling back vital services, because of budget constraints, it's no wonder this has become an issue here and in other states, and is likely to remain one.
Compromise clearly is called for. Maybe an agreement on the cost, size or frequency of ads – or at least keeping them around until I can retire.
This column is the commentary of the writer and does not necessarily reflect the views or opinions of The News-Sentinel. Email Kevin Leininger at kleininger@news-sentinel.com or call him at 461-8355.